I Can Help You Anywhere in the World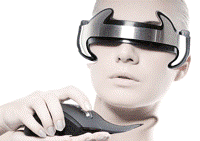 I am never too far away from you as I can help you using online remote access to your computer. If you are not familiar with remote access, don't worry. It is easy, secure and safe. I have used remote access to assist such businesses as Mairin OHS&E Consulting, Telstra, Traffic Technology and a number of home-based business operators, both in Australia and overseas.  This is 'helping you' made easy.
This is What Happens
We make our initial contact via phone or in person.
You will receive up to one hour discussion of your problem/s for free.
I will send you a written report stating what I can do to assist you, with pricing included.
I use DropBox to share information or to actually produce the final results for you