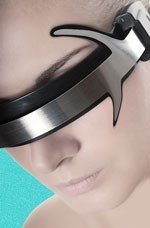 Another piece of software that is very valuable for securely storing information, is DropBox. You can store data remotely and will not lose it if you experience a computer failure. If you accidently delete the file from DropBox, you have 30 days to recover it, or if you are a paid member, you have 12 months to recover it.
If a customer wants you to edit some work for them or add additional information to a report etc., they can place the document in DropBox for you to work on, then you can return it to them via DropBox when completed.
DropBox is free (or you can pay a fee); but if you are a business using it regularly, you need to purchase a base package (see below).
Infrequent Use
The Basic Account is Free and gives you 2 Gig of space (can get up to 16 Gig by referrals)
A personal Pro Account (Paid) costs $10.99 per month for one Terabyte (1,000 GB). You can earn up to 32 GB of extra space via referrals.
Business Account
The base package has 5 licenses and costs $850 per year or $85 per month.
Additional users are at a rate of $170 per year or $17 per month.
The DropBox Business base package has unlimited file recovery in case of computer failure.
If you refer someone to DropBox then you will receive more storage area as a reward.
You can learn more about DropBox here.