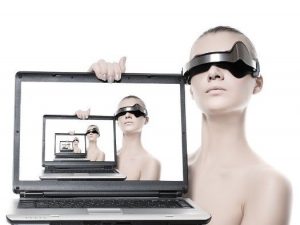 Is your website and blog 'mobile' friendly? This means, are they set up so that they can be viewed on mobile phones, tablets etc.
Google has decided that your websites and blog will be given a lower ranking if they do not comply to mobile requirements.
You therefore have to make a decision….is it important for your website to be found when being searched for by potential clients and do you want your website or blog to be looked at by folk using mobile phones etc.? It the answer is 'yes' to either of these, then you need to get your existing sites changed over.
Unfortunately this is not all that easy; it is like rebuilding the site from scratch. The good news is, you already have the content (text and images) from the existing site, but you will now need web building software that is responsive (allowing the website to be viewed on mobile devices).
More good news. You can get such responsive software for your website for free, if you build your site on WordPress. WordPress has become more and more user friendly and many new website builders use it today (even those designers you are paying for) – but you can do it yourself if needs be. There are lots of plugins and it will do most things you want it to do.
Have a look at this WordPress, responsive site:-
www.ITSolutionsAndMarketing.com
If you also look at it from an iPod, iPad or iPhone (or Android or Windows), you will notice that it automatically changes some of the layout of your web page to better fit the size of the mobile device you are using.
If you want someone to do this for you as inexpensively as possible, why not have a word to Ven, from 'IT Solutions and Marketing'? He has just made this site mobile friendly and they are very happy with it, as many of their potential clients want to view it from their iPhone while out shopping, looking for wedding suppliers.
Just remember – don't put off what could be a very important business tool for you.