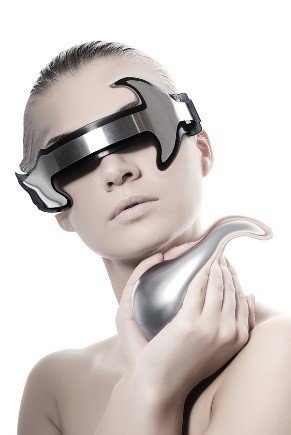 I have had a number of folk ask me just what 'responsive design' of a website is. It is simple really; it just means that your website can be clearly viewed by mobile devices such as mobile smart phone, tablets etc. The responsive design allows the pages of your website to be re-formatted slightly to fit the size of the mobile devices and to be viewed sideways if required.
My 'IT Solutions and Marketing' site has been responsive designed. It was not difficult to do, as I chose software to build my site on that will do this designing automatically. And what is even better, it was free!
If your website is not responsive designed, it may still be opened by mobile devices, but you may only be able to see a zoomed up version of your actual website pages. These are difficult to view/read and it can be confusing when being viewed on a smaller screen.
Mobile devices are being used by the majority of people these days and if the design is difficult for them to vie, they will just search for another site that is responsive designed. One of the difficulties that can be encountered is that the information is re-formatted to fit the vertical device displaying it and it can become tediously long.
When your website may have been built, we did not realise that websites would be viewed via phones in the future – phones were meant to ring folk up! With the speedy way that technology is being developed, you can't afford not to have some funds put aside to enable you to update your existing technology when necessary. You will be telling your customers that you are unprofessional and unreliable, when you continue to use equipment and software that is outdated and old fashioned.
Even if you and your customers are happy with your existing website when viewed from a computer, you can't afford to ignore the fact that more and more people (your potential and existing clients) are using their mobile smart phones, iPads and iPods to access the internet.
Now, I am not a web designer as such, so if you have a complicated, static website that you want totally rebuilt, you may need to spend a lot of money to have a professional re-design it for you. However, I can help you if you are prepared to use WordPress like my website (check it out on your smart phone or iPad etc. to see just how it works). I can also advise you on how to make your website Panda and Penguin compliant to enable you to receive higher ranking on search engines and therefore, more folk will be able to access your site.
Written by Ven Grollmus