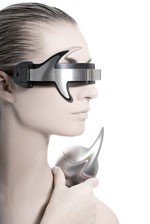 You will have a business that either sells a product or provides a service and you may be wondering if you can successfully run your business online. More and more businesses are being successfully run online and if you decide it would not work for your business, then it is probably your own mindset that is stopping you. Your concerns will include not having the skills to enable you to do this, or perhaps you simply believe that it is not feasible for your type of business to sell online.
Obviously you would have to be prepared to learn new skills, so that you can take advantage of the many new opportunities that present themselves. The skills are not that difficult to learn but you must be prepared to spend time (as you do for other parts of your business) to ensure that your online business can thrive.
Businesses that run from a shop will open at a specific time, then customers are served until closing time. As well as looking after customers, owners have a myriad of other tasks to complete; cleaning the shop, checking stock, ordering from suppliers, doing the banking etc. All of these have to be completed on a regular basis.
Perhaps you sell your product to a shop for resale. Now your tasks are different; you have to find a shop that wants your product (you become a sales person), you have to deliver it at a time that suits them, you have to follow up regularly and you have to keep providing new lines.
An online business has the same conglomeration of tasks to perform, such as keeping your website up to date, managing your payment gateway, distributing goods ordered and keeping your social media current, up to date and relevant.
I believe that the main difference between a traditional business and an online business is in the area of marketing. It does not matter how good your product or service is, if no one knows about it, you will not be successful. The way in which you promote your business to others, is known as marketing.
People will find your shop by simply walking past it; but it is more difficult to find your shop on the internet. To have a successful online business you must develop strong marketing strategies.
It is probably a good idea to hire some help to build your website. At the same time you may consider learning how to do the maintenance yourself; this can save you a lot of money, but is time consuming. It is imperative that you check out what small business providers are available and prepared to support you, at a reasonable cost.
Written by Ven Grollmus