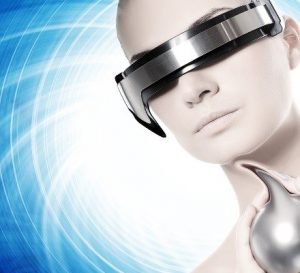 Most Small, Micro and Home Based Businesses cannot see any real value in spending their 'hard to come by' cash on developing an App to market their business. Many businesses do not have a marketing budget and simply do not treat marketing as a number two priority for their business (number one is producing the product or service).
Some business operators think that it would not be possible to build an App to suit their type of business. But, as an App is a marketing tool, every business can use an App to promote and market themselves.
Over 1.2 billion people use Apps and by 2017 it is expected that the users will number 4.4 billion. As 75% of Apps are free, one has to wonder why you would spend money producing something for free. However, a well-designed business App will offer something for sale within the App. This is where businesses generate money from Apps.
These days it seems that nearly everyone has a digital smart phone or tablet. Everywhere you go (walking down the street, in restaurants, at home on the couch – just everywhere) you see people using their mobile devices. In 2014, 51% of all digital media time was spent looking at Apps. We are all aware of how the big businesses, like banks and retail outlets, use Apps (Facebook is the most popular App) but small businesses cannot see how they could afford to develop an App that would generate enough income to warrant the expense.
I remember a time when business owners questioned the real value in owning a mobile phone – can you imagine that? Then there was the era of thinking "Why would my business need a web site?" Yet, eventually, small businesses began to take up the new technology to not only help their business to grow, but to allow them to be truly competitive.
It has become very noticeable in the last couple of years how the retail sector (who have previously depended solely on a shop front) have now utilised the internet to increase their sales. The general public are more and more frequently purchasing product online, so it is only a matter of time before Apps are developed by most businesses to promote what it is they have for sale.
The Small, Micro and Home Based Businesses have become leaders with the use of this technology, as it has provided a level playing field for them when competing with larger businesses. An App is just another form of technology that can help this sector surge ahead of their competitors.
If you are looking for a marketing tool that will encourage potential clients to purchase from you, then you should consider having an App built for you. I can help you to develop a simple App that is both affordable and effective in promoting your business and in making more sales.
Make 2015 the time that your business is going to move forward with technology and make you a major player in the business world.
Written by Ven Grollmus