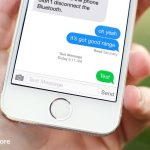 I have been an advocate of ensuring you know what you are doing, and double check everything before acting upon, so you don't fall foul of phishing scams.
I can't be more amendment on the fact, as you don't know who is out their trying to get your hard earn cash.
Back Story
Earlier this week, I was phoned by a call centre claiming to be from the Australian Tax Office (ATO) with a recorded message saying that I had outstanding debts and was also implicated in Tax Fraud, and that there was a warrant out for my arrest.  I knew this was a scam, as I have been targeted 4 time before, as well as another family member.